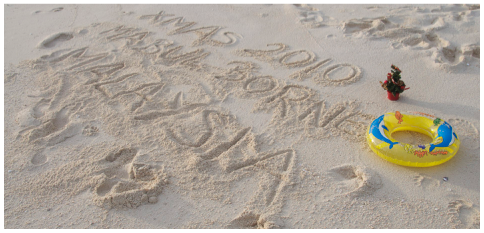 03/01/2011
ŚWIĘTA NA BORNEO / CHRISTMAS IN BORNEO
Tak się złożyło że nasze tegoroczne święta Bożego Narodzenia spędzaliśmy zupełnie inaczej niż zwykle. Pierwszy raz poza domem, pierwszy raz w ciepłym tropikalnym kraju no i były to pierwsze święta Mayki i pierwsze nasze wspólne w trójkę. Było nietypowo ale nie ważne jak i gdzie, ważne że razem :) 
Z Shah Alam zabraliśmy ze sobą symboliczną małą choinkę. Pod nią leżały prezenty dla nas, dla Mayki były dwa bo jeden od Vivian, księgowej z Vesuvius'a (z pracy Piotrka). 
This year's Christmas we spent in a totally different way than we used to. It was the first time not in our home, and first time in a hot tropical country, and also it was Maya's first Christmas and our first Christmas together as a family of three. It was unusual but it doesn't matter how or where, important that it was together :)  
From Shah Alam we brought a small christmas tree. We put a few gifts under it, two were for Maya as she got one from Vivian, Vesuvius's company accountant (from Piotr's office).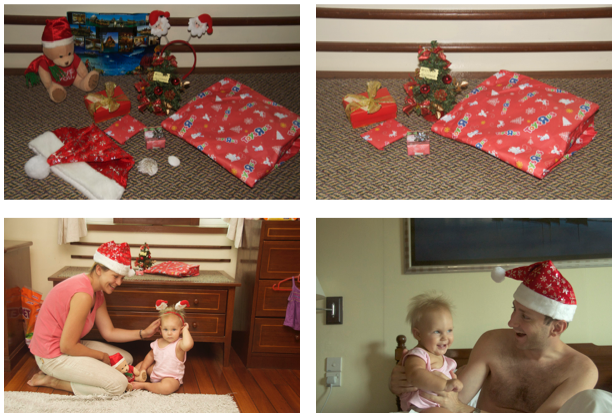 W resorcie restauracja była pełna świątecznych ozdób, bombek, łańcuchów i oczywiście nie zabrakło też dużej choinki. Choinka była przynajmniej 3 razy dziennie (podczas posiłków) okupowana przez Mayę, bombki szły w ruch i prezenty spod choinki też często zmieniały pozycje. Dwie bombki wylądowały w prezencie u rybek wodzie, pozostałe udało mi się uratować ;)
In the resort the restaurant was full of Christmas decorations, and of course there was a big Christmas tree as well. At least 3 times a day (during the meals time), the tree was harassed by Maya, the balls were being played with and the presents underneath constantly changed their positions. Two balls landed in the water (gifts for the fish) and I managed to save the rest ;)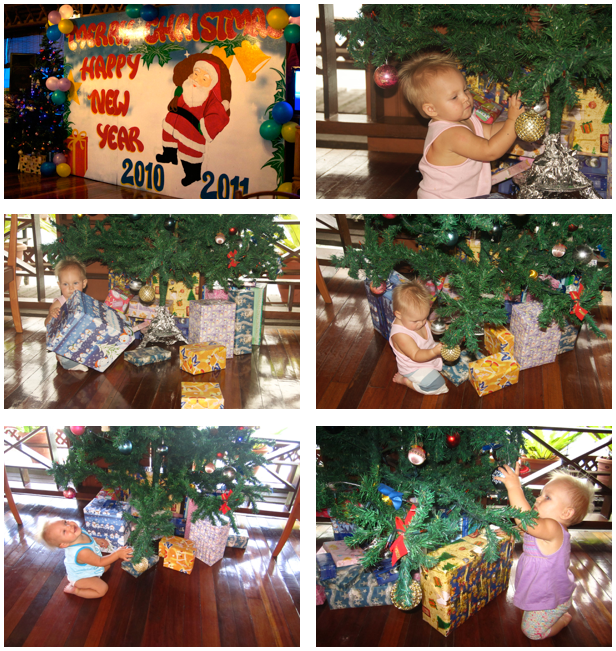 Nie obchodziliśmy wigilii tak jak zwykle - nie było karpia czy kapusty z grzybami. Była za to inna ryba i inne pyszności łącznie z ogromnym wyborem ciast i deserów. Z głośników leciały świąteczne piosenki a cała obsługa była ubrana 'mikołajowo'. My przyneśliśmy ze sobą naszą choinkę i było bardzo przyjemnie. Ale stanowczo za dużo kalorii ;)
We didn't celebrate Christmas Eve as we usually do - there was no carp or cabbage with mushrooms. But there were other fish and other goodies, including a big choice of cakes and desserts. There were some Christmas songs playing in the background and the whole staff was dressed in red with Santa's hat. We brought our tree to our table and it was a really nice evening. But definitely too many calories ;)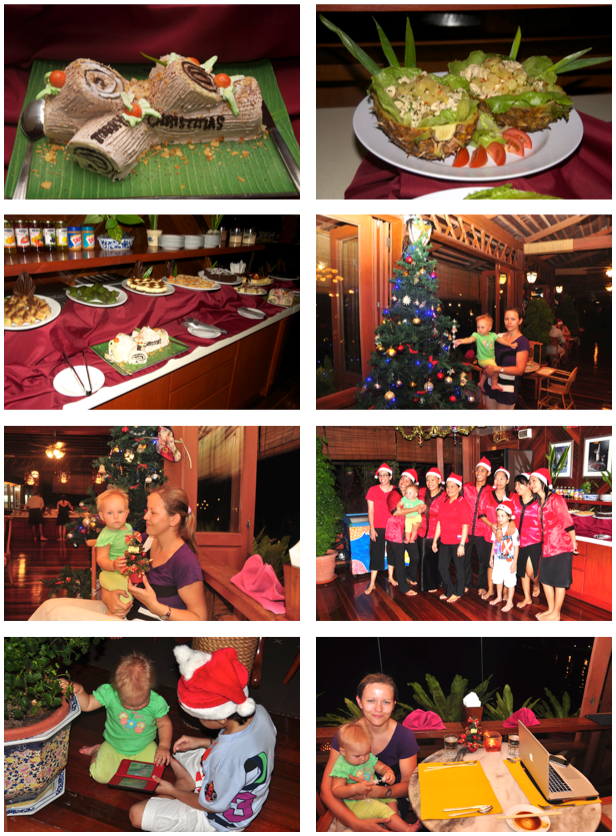 W święta postanowliśmy też zabrać na wycieczkę naszą choinkę więc udało jej się odwiedzić plażę, basen, zaliczyć zachód słońca a i nawet na rafie była tylko że Piotrek wziął nie ten obiektyw co trzeba i nie za wiele widać. Ale była :) 
On Christmas Day we decided to take our Christmas tree for a tour so it managed to visit the beach, the pool, watch the sunset and it also when diving with Piotr but he took the wrong lens and there is not much to see, but it was on the reef for real :)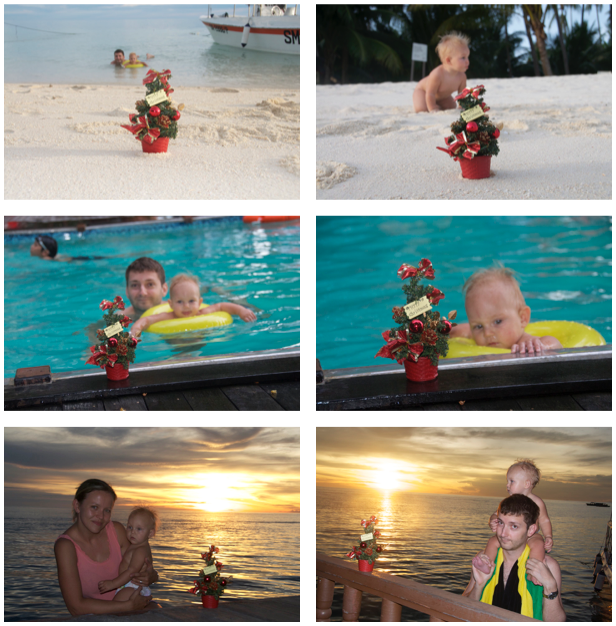 WIĘCEJ ZDJĘĆ / MORE PHOTOS >>>