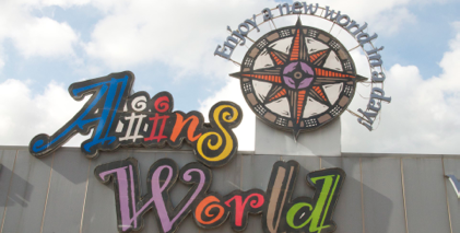 31/07/2010
10 minut piechotą od naszego hotelu znajduje się atrakcja turystyczna Aiins World - czyli znane światowe budowle w miniaturze.  Wstęp kosztuje 7,500 WON za osobę czyli niecałe 20 PLN. Na obejrzenie całości wystarczy około 2 godzin, chyba ze słońce praży ostro (tak jak podczas naszej wizyty) to zaliczyliśmy wszystko w około godzinę. Dobrze, że na trasie zwiedzania są ławki w zacienonych miejscach więc można od upału odpocząć.
About 10 min walk form our hotel there is a tourist attraction called Aiins World - world famous buildings in miniature. The entry is 7,500 WON per person which is around £5. To see everything you would need about 2 hours, unless it is baking hot (like during our visit) then you are able to see everything in about one hour. It's good they have some shaded spots on the sightseeing route so you can have a rest.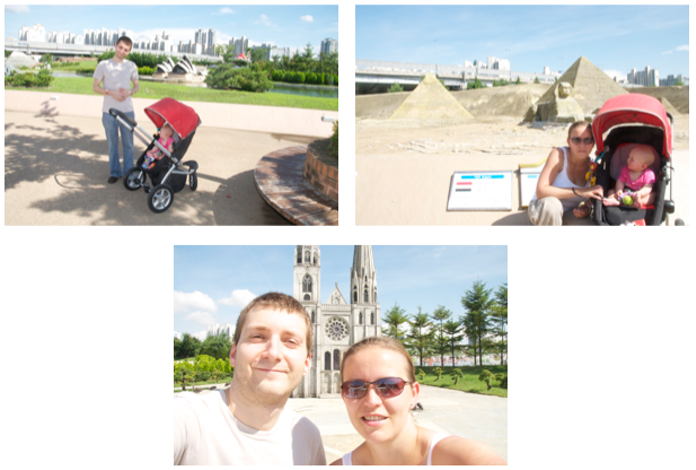 Znajdują się tam miniatury budowli z różnych stron świata, od angielskiego Tower Bridge, poprzez Koreańskie pałace, czy Australijską operę w Sydney, aż po King Konga siedzącego na czubku Empire State Building w Nowym Jorku. 
Miniatury są w miarę ciekawe szczególnie dla kogoś kto mało świata zwiedził. Ciekawsze jest to że my większość z nich zdążyliśmy już zobaczyć na własne oczy w skali 1:1 więc dla nas to było pewnego rodzaju 'streszczenie'  :) 
There are miniatures of different well known buildings, such as Tower Bridge, or Korean palaces, Australian Opera in Sydney, or even King Kong sitting on top of the Empire State Building in New York. 
The buildings are pretty interesting especially for someone who hasn't travelled a lot. It is even more interesting that we already saw most of them in their original size, so for us it was some sort of a 'summary'. :)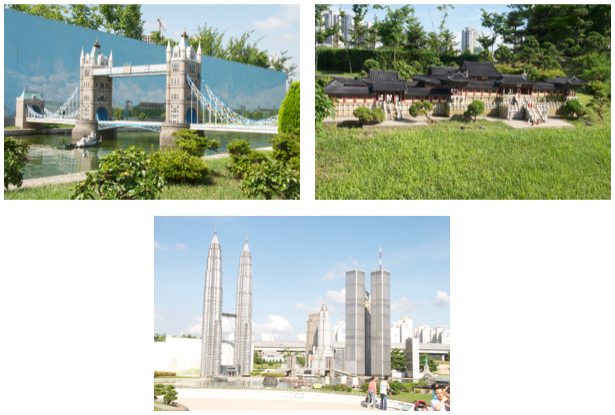 GALERIA ZDJĘĆ / PHOTO GALLERY  >>>
Krótki film z naszej wizyty w miniaturowym świecie: /  A short video from Aiins World: